Well, it's the start of the holiday season and over the next month or so I thought I might showcase a few sellers that I admire on Etsy.
I stumbled across
Vintage Belle
the other week and I can't stop admiring this shop. The artists make beautiful jewelry out of salvaged bits of broken china set in sterling silver, including pins, earrings, and rings.
I've always like mosaics and I appreciate the idea of remaking pieces of broken china into something of beauty.
Their pieces have a lovely romantic feel, such as this bluebird pin: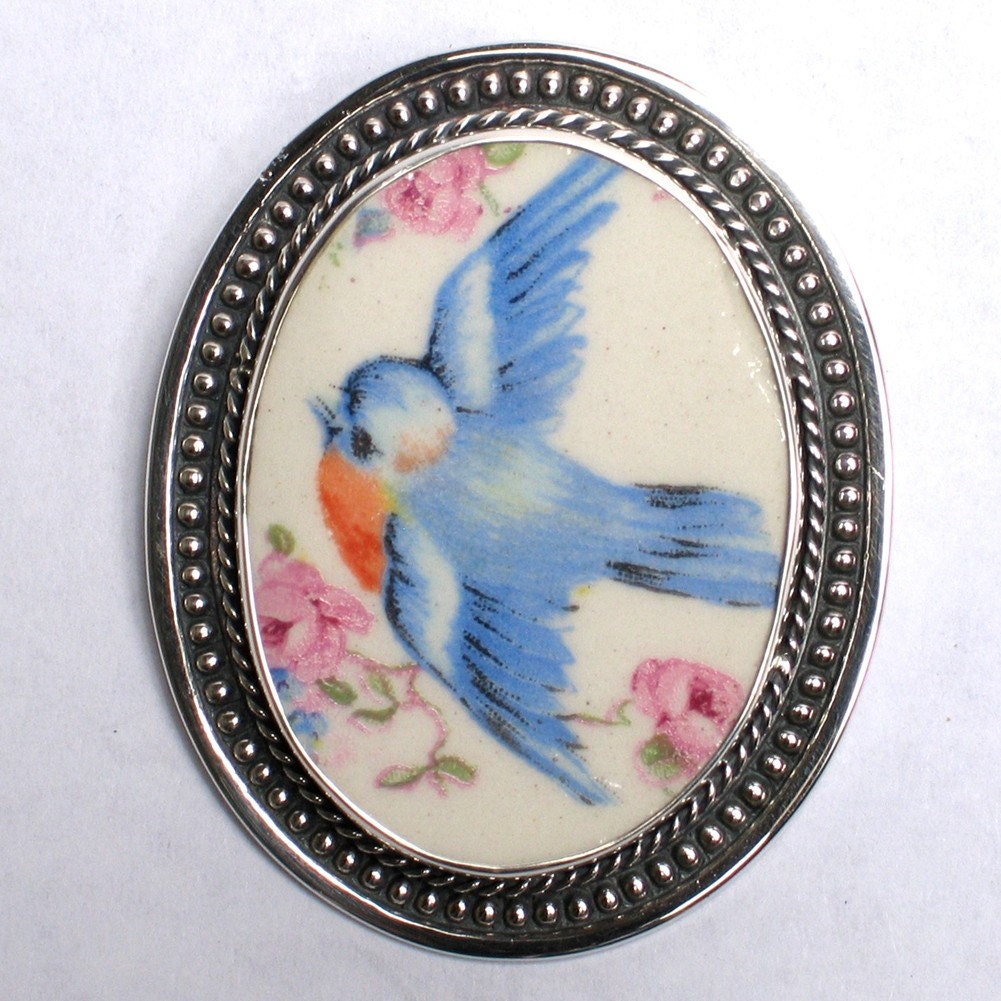 And this ring: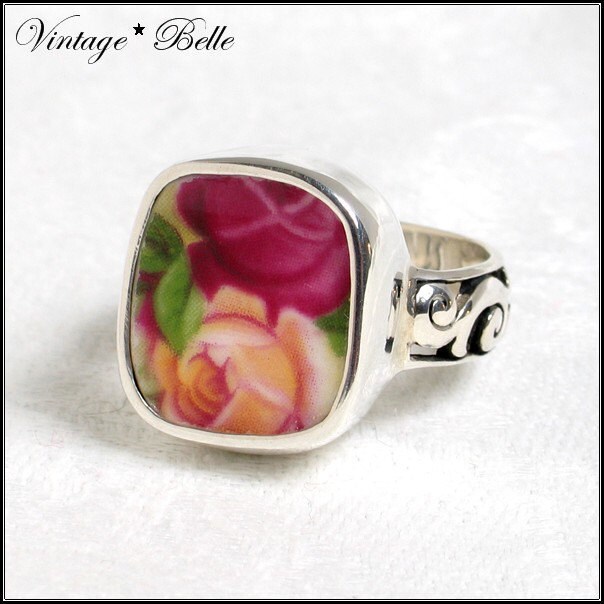 And some items are just downright amusing, like these two charms: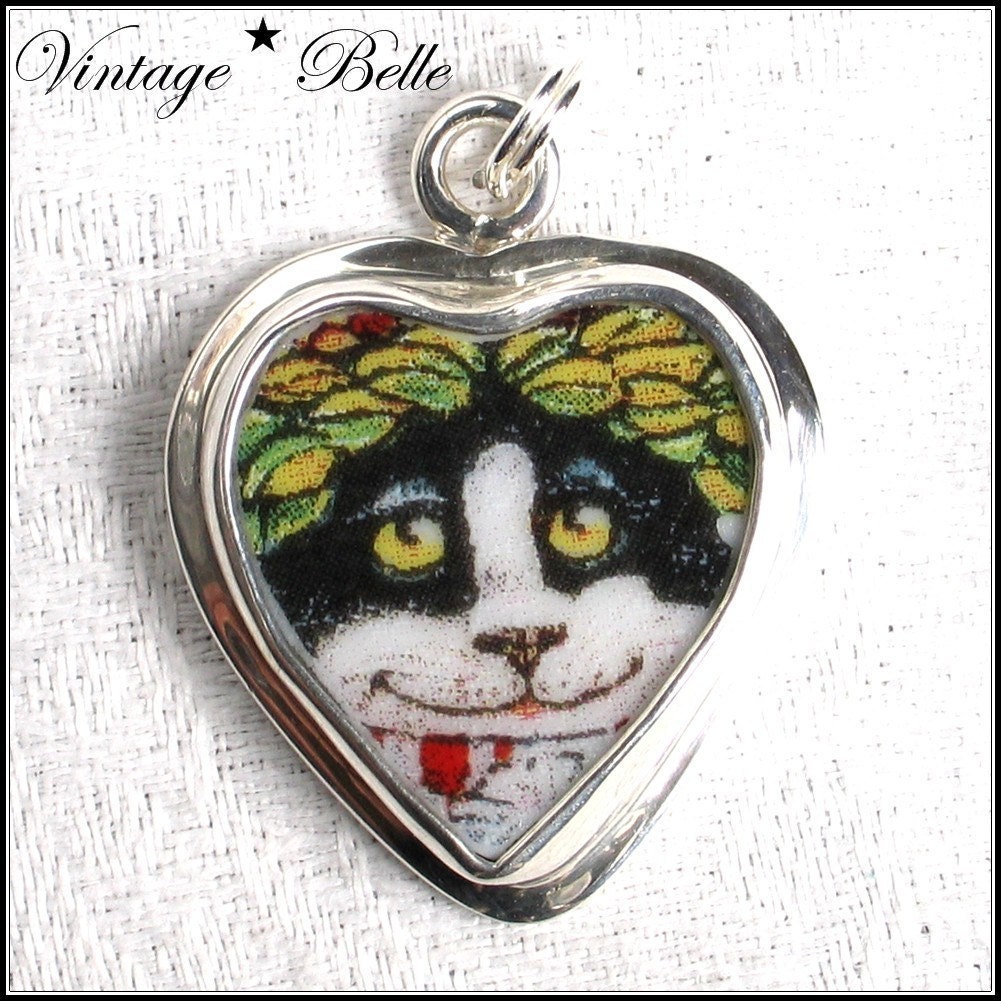 My grandmother had a set of china in the Virginia Rose pattern. It was beautiful and I'll always think of her when I see it, but the pattern doesn't fit my lifestyle and I don't particularly want any pieces of my own.
One of Vintage Belle's creations would be a fabulous but functional way to remember a loved one and her china at the same time.