Monday, November 21, 2011
New holiday items are in my shop now! Come get your Black Friday on!


http://www.etsy.com/listing/86741871/set-of-4-red-and-white-hand-painted
http://www.etsy.com/listing/86709540/set-of-5-vintage-style-tinsel-ornaments?ref=v1_other_1
http://www.etsy.com/listing/86513335/set-of-5-red-black-and-white-pincushions
http://www.etsy.com/listing/86082395/set-of-4-primitive-red-and-white-fabric
Sunday, November 13, 2011
Well, it's the start of the holiday season and over the next month or so I thought I might showcase a few sellers that I admire on Etsy.
I stumbled across
Vintage Belle
the other week and I can't stop admiring this shop. The artists make beautiful jewelry out of salvaged bits of broken china set in sterling silver, including pins, earrings, and rings.
I've always like mosaics and I appreciate the idea of remaking pieces of broken china into something of beauty.
Their pieces have a lovely romantic feel, such as this bluebird pin: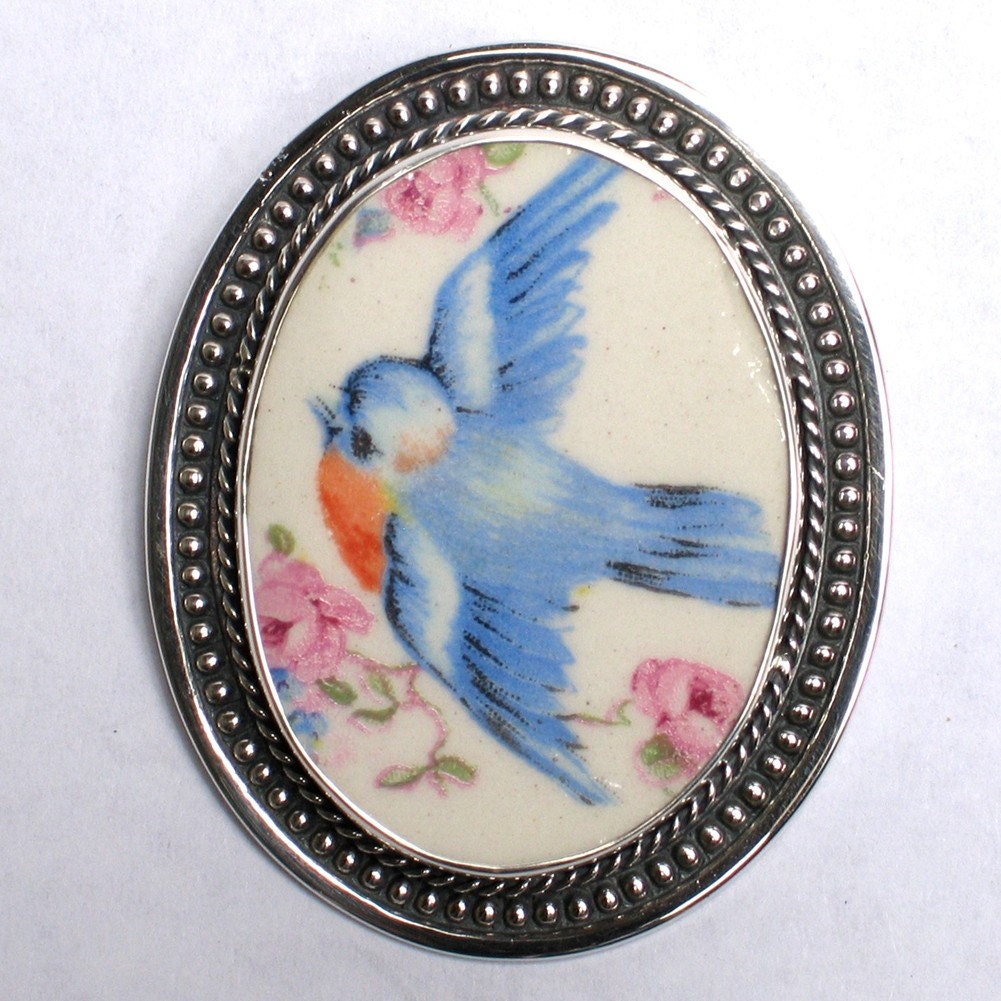 And this ring: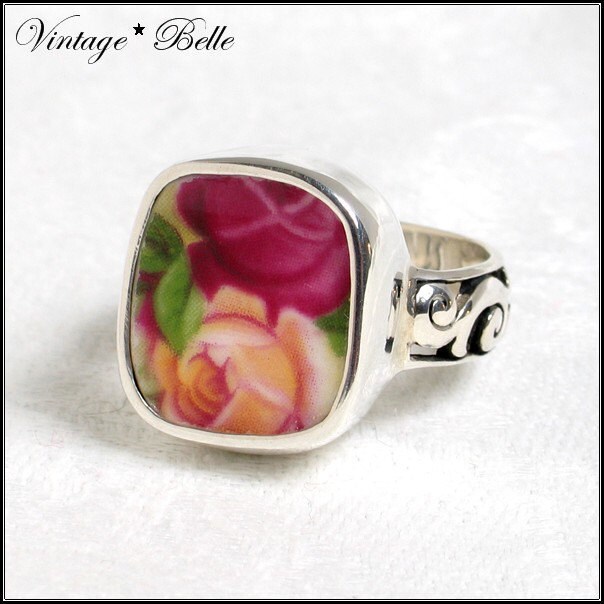 And some items are just downright amusing, like these two charms: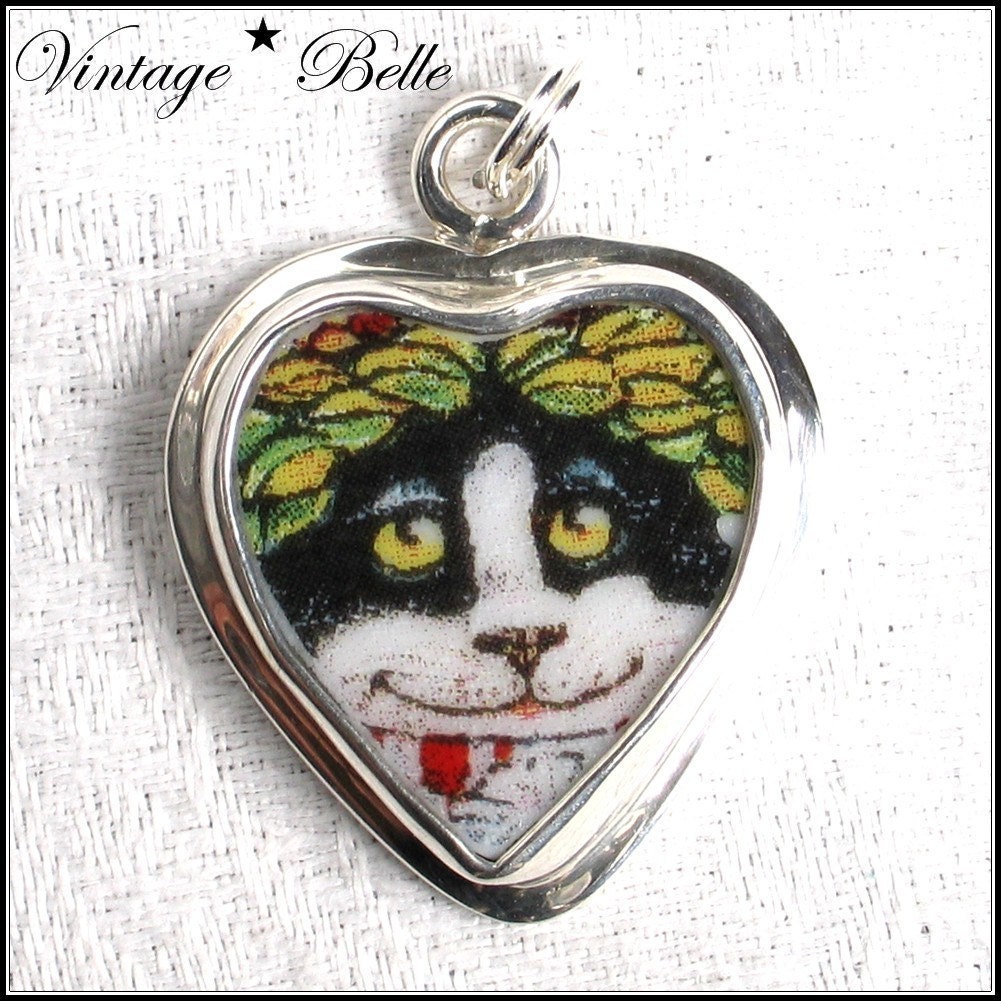 My grandmother had a set of china in the Virginia Rose pattern. It was beautiful and I'll always think of her when I see it, but the pattern doesn't fit my lifestyle and I don't particularly want any pieces of my own.
One of Vintage Belle's creations would be a fabulous but functional way to remember a loved one and her china at the same time.
Saturday, November 12, 2011
I'm slowly, slowly getting more things ready to list in the shop. I've got so many projects underway that it seems that I barely make any progress on any of them...and that's when I have time not spent in the kitchen or the garden. But the 30 degree temps have arrived and shut down the garden, and I've only got a half gallon of hot peppers left in the fridge for jam making, so I'm hoping I'll have more time for a needle and thread now. Good thing, too, with December looming ominously on the horizon.




I did put another set of quilted ornaments in my Etsy shop yesterday. These are cut from an abandoned, hand quilted project that my mom found at a garage sale. Some of the quilting included a flower motif in a sort of Dresden plate design. I fussy cut the quilt to capture these flowers and then highlighted them with embroidery floss. I rather like the way they turned out (and of course I'm hoping someone else does, too).
Currently my works-in-progress pile includes a baby quilt commissioned by my mother-in-law. I hope to post a picture of the quilt top by the end of the weekend, but that may be overly optimistic. A friend from high school has asked me to make a set of plush pillows based on the characters from the Pacman video game as a gift for her son. That's not my usual cup of tea, but I don't think they'll be too hard and I could use a little more experience in making stuffed animals/pillows. Then there's the April Showers quilt top that still languishing on my quilt wall. At this rate it may be next April before I finish that one.

And because I'm totally oblivious to the actual calendar date, I've got some new ideas for holiday items this year. A holly leaf garland, a yo-yo garland, a new version of my primitive cat for Christmas....so many ideas swirling through my head.

I will likely be making the bulk of my Christmas gifts this year. For obvious reasons I won't be talking too much about them directly in public until they've been gifted, but I might get some peeks posted here before long. But now I need another cup of coffee before I return to the quilt mines this morning.